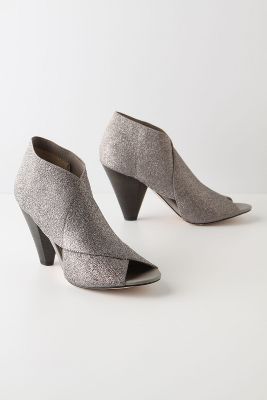 With the economy in a state of flux, many of us are left feeling the need to hold on to our cold, hard cash. But life as we know it hasn't come to a halt - we still want to dress well for business, date night, activities with the kids, and girls' night out. There's got to be a way to look great without spending a lot of money! Actually, there are many ways to look great while keeping your bank account in check.
At the beginning of each season you want to do things to bring your look current. If you know anything about what I teach you know that I am NOT a big fan of going out and buying a brand new wardrobe each season. While there is a place for 'fast fashion' that is disposable by nature, I want you to think of your wardrobe as an investment that will last you for years to come. Once you have some great core pieces to start with (a suit, dark wash jeans, caramel trousers, items in your best basic colors) then you can do a quick assessment to decide what to bring in to help them look up to date. Each season there are a few small tweaks you can make to keep your look up-to-date, as opposed to dated, without spending a ton of cold hard cash. The small details make a big difference, so learn what's in and get rid of what's out. A little tough love in your closet will help you keep your wardrobe pared down and looking top notch, rather than drown in a sea of clothes you don't like or never wear.
To start off, pay attention to the trends. Take note of women you see who are fashionable dressed, images you see in magazines or catalogs, and begin thinking about what look you'd like to create for the season.
Then take stock of what's already in your closet. Do any items need to be altered to fit you better or look more contemporary? Sometimes a minor alteration can produce major changes such as having that pair of jeans that drag the ground hemmed even if just 1/2". It can mean the difference between frumpy and fabulous!
I recommend that you create a LookBook of items you have in your closet already. Snap pics using your digital camera or smartphone so you have a quick reference guide. When shopping, refer back to these photos to know what will work in with what's in your closet right now. Then pull in a few items in some of the season's best brights (and your best!) to make your core items pop. Think tops, cardigans, a pair of bright trousers, a scarf and some great jewelry. Sometimes even just a little item can give you a lot of bang for your buck.
If you could only buy two items each season I recommend it be a fabulous pair of shoes and a great handbag. These can make or break an outfit and make a person look dated faster than anything else (except a dated hairstyle or makeup that's not flattering). If you have a wardrobe full of core basics in solid colors, treat yourself to a great pair of wedges, booties or heeled loafers in a chic color (try either a nude or a bright). Invest in a great handbag – it doesn't have to be a designer bag but select something stylish and chic. Try one in a bold hue or with a texture (your shoes and bag do not have to match, ever!). Then see how just these two elements bring a whole new perspective to your wardrobe!
*Crossed Moonbeams shoes $90 from Anthropologie. Big Buddha Tyler Python handbag $80 from Baghaus.